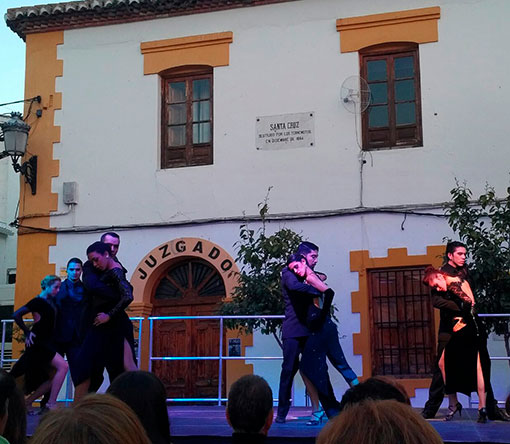 Tango came to Santa Cruz on Sunday 19 March as part of the 29th International Tango Festival in Granada.  The show was entitled "Un Tango, por un poema: homenaje a Evaristo Carriego". 
Vídeo
(6 minutes, by Alina)
Summary of the performance of this show
 Evaristo Carriego was a poet born in Argentina in 1883 and was best known for his poetry book Misas herejes (1908). Some of his poems are known world-wide and with the addition of music have been turned into Tangos.
 The show was a brilliant performance of colour and coordination from four pairs of dancers, a singer and a musician playing the bandoneón.  The dancers were from Medellín, Colombia and the singer/musician came from Argentina.  This Company has been touring Europe and they entertained a large crowd of people outside the Town Hall with a mix of dancing, singing and music paying homage to Evaristo Carriego's poetry.


 The Tango was danced by each couple in turn and then as a quartet; with this variation and multiple changes of clothing in vivid colours the evening was a spectacular success and brilliantly demonstrated the history and culture of this dance born in the arrabales argentinos.


 The International Tango Festival in Granada is celebrated each year and some of these shows tour the small towns and villages of the province for everyone to enjoy.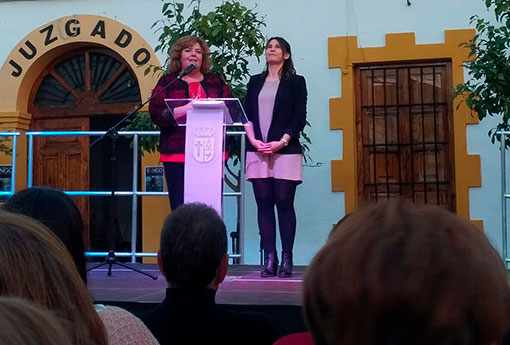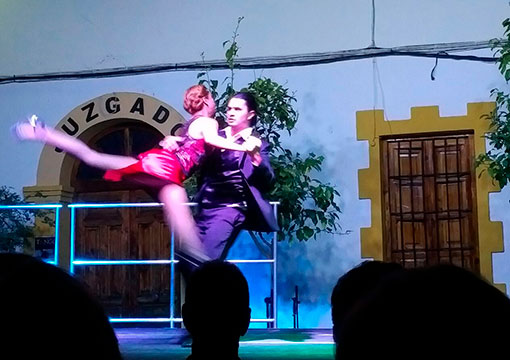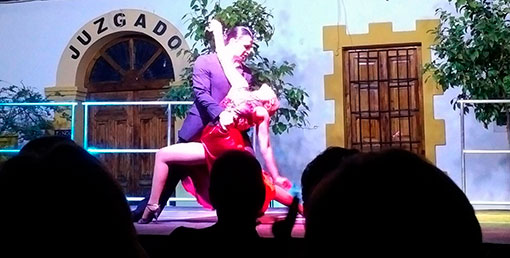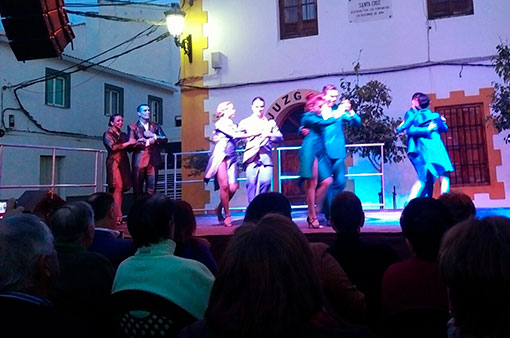 Video and images: Alina Strong
Abajo puedes dejar tus comentarios. Gracias por darle al -Me gusta- y compartir este artículo en tus redes sociales:

Envíar por WhatsApp Telegram (sólo móviles)
---